our treasured
mentors & experts
we work together & grow together
Do you appreciate
help starting an aesthetics practice?
help revitalizing an aesthetics practice?
being mentored every step of the way?
streamlining the best services?
introductions to the best resources?
getting deals negotiated for you?
doing things right the first time?
We have cherished relationships with hundreds of thousands of aesthetics practice & medspa founders!
We also have the best-priced and best-quality product & service providers who cater to aesthetics.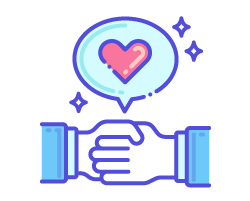 We connect our founders with the best experts who truly make success & life easier for you.
We've negotiated deals with our providers/mentors for our founders, to create blissful win-wins for all!

Medspa/Aesthetics All-in-One Practice Booking & Automation Software, Website Design, Marketing & Lead Gen Services!
Growth99 offers the best-priced and most robust end-to-end software system that was built for aesthetics practices and medical spas specifically. You'll see it can also apply to most any type of beauty or health practice.
It comes with a very smart business phone number and phone system that ties right into a two-way texting system, email communications and marketing system, a robust CRM, chat widget, appointment setting and reminders system, reputation management system, and sales funnels and workflows that automatically add warmth and personalizations to your communications with your clients, patients, and prospects.
Growth99 works for you while you treat…or while you're out.
Growth99 is almost everything except an EMR / EHR, but it works with any EMR / EHR  that has an open API. (Like AestheticRecord or Pabau!)
On top of the software system, Growth99 builds brilliant and very highly ranked websites, and also offers the best pricing, and very high-quality marketing and lead generation services for our industry, specifically! They come with a remarkable track record of success that you should absolutely invest in for your growth and success!
Yes, you get automated, a beautiful website, and exceptional marketing services, all in one! (at great prices too!)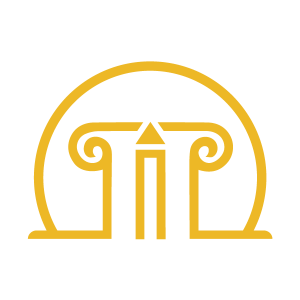 Very Affordable Legal Guidance & Business Formation
Aesthetics Business, Contracts, & MSO  Attorney. Connections to Agents of Record too!
This is very exciting! We have partnered with an invaluable legal guidance resource.
We can assist in helping you prepare your LLC paperwork and more.
We can work in all 50 states – helping  you set up business entities such as LLCs, and provides consultation on each state's rules regarding who can operate medical devices and what type of supervision is needed, as well as helping medspa founders set up contractual relationships with medical directors, and MSO's (management services organizations) in states that require MSOs.
We have access to the most updated documentation and filings you are required to complete while setting up your practice for success – including helping you trademark your business – and will be there as your security blanket for the long haul – at the fraction of the price of an attorney.
  "We have thoroughly enjoyed providing a valuable service to new and experienced business owners."  "Our wish is to help you grow by letting you focus on your business while we handle the details of your administrative and corporate operations." 

Kevin Piecuch, J.D. Immigration Law and Industry Expert in Setting Up Medical Spas.
Aesthetics Business, Contracts, & MSO  Attorney
Kevin has decades of experience serving aesthetics and medspa founders, and medical directors.
He can work in all 50 states, the District of Columbia, and in Puerto Rico – setting up business entities and providing consultation on their state's rules regarding who can operate medical devices and what type of supervision is needed, as well as helping medspa founders set up contractual relationships and MSO's (management services organizations) with medical directors in states that require MSOs.
Kevin also has access to the most updated patient consent forms, and other documentation and filings you are required to complete while setting up your practice for success.
Kevin also happens to be one of the nation's experts in immigration law.
NLI clients always receive special prices for Kevin's legal services.  There is no fee for an initial consultation.  All fees are negotiated up front and agreed to before any work is completed. Click the button below reach out to Kevin for a free legal consult!
Pabau Outstanding EMR for Aesthetics / Medspa and Medical
Your Best Quality, Easiest, and Best Priced Choice of EMR
We searched high and low for the best choice of EMR software for the aesthetics industry. Pabau won. It has it all, is easy to use, has outstanding service, and while it can be used in traditional medical practices, they have an all-in-one EMR that is designed specifically for private-pay aesthetics and medical spas!
You get Pabau EMR TOTALLY FREE until you exceed 50 active clients!
There's no catch! Pabau rocked this deal with us!
You get the full capabilities of the EMR for free, which also comes with free unlimited storage for things like client pictures, until you exceed 51 active clients!
Once you jump to having to pay, it only costs $95/month, and you can count on very reasonable rates, and outstanding, high-touch service for the long haul.
Pabau is VERY robust, easy-to-use, their service organization is very upbeat and helpful, and Pabau works very well with Revelana.
Plus, they're hands-on…they'll walk you through everything and get you set up.
They promised us no setup fees, high touch, and happiness!
AestheticRecord Outstanding EMR for Aesthetics / Medspa, and Medical
Your Best Quality, Easiest, and Best Priced Choice of EMR
We would say the same nice things about AestheticRecord as a best choice of EMR. It has it all, is easy to use, and it's made specifically for aesthetics. Not sure if you can use it if you're also running a traditional medical office, or doing any insurance billing, but it is an absolutely fantastic choice of EMR for medical spas.
AestheticRecord has one of the lowest prices in the industry, which is great, especially considering how much this EMR does. The downside is, AestheticRecord does not offer the high-touch customer service and ongoing live support that you will get from an EMR innovator like Pabau.
Aesthetic Record does host some cool educational events you'll enjoy. You can attend them whether you're a client of theirs or not, but most of their seminars are about cool things you can do with their Medical Spa EMR, or the seminars are about marketing tips, or functions they have launching.
If you're interested in learning more, seeing a demo, all Louology members also get $50 off their setup fee!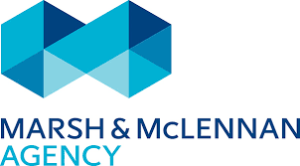 Lee Exton – Marsh McLennan Agency
Your Best Source of Medical, Aesthetics & Medspa Business Liability Insurance
Lee Exton is a long-time friend and advisor to Louology who seeks out and negotiates the best possible liability insurance, and health benefits plans for his clients.
Marsh McLennan Agency is the Costco of business insurance and employee benefits like medical malpractice insurance for medical directors, medical practices, aesthetics practices, and medspas. Lee and Marsh also specialize in general liability, renters insurance, and self-funded health programs. Marsh McLennan is so large and respected, many insurance and benefits providers will package deals exclusive to Marsh." Lee Exton is a lifelong friend of Louology, and will assuredly always do his best to be there for you and guide you just right, whether you're a startup, or an established practice.
Please be sure to join Louology as a Full Access Inner Circle member, message Lee, and he'll respond back to you quickly.

Watch how to get your Google Workspace set up like a pro!
Best Platform for "Buy Now, Pay Later"
When you set up your free business PayPal account, you'll get a $10 credit in your account! This enables you to take a variety of credit cards, but most importantly, it enables you to offer "Buy Now, Pay Later" to your clients.  You get 100% of the cash from the sale right away, and PayPal allows your client to make payments to them.
Set up your account here now, and if you need help connecting your account to Revelana, hit the learn more button for our step-by-step tutorial!
Quality, well-priced place to purchase your domain
When starting your business, there are three major domain topics to consider:
Research the availability of your domain, buy your domain, and make sure you have it renewing automatically.
Build a website – Anything works, but WordPress is the best when it comes to ranking naturally (SEO).
Host your website with a very well-priced and reliable hosting company. Revelana builds and hosts WordPress and Revelana websites, but you have the choice of building your own site, or having it hosted at Bluehost.
If we are not going to build and/or host your website, Bluehost also has great pricing on hosting and they answer their phones and chat support! No matter what, to start your business, you should research and buy your domain with Bluehost!
ALSO, note of wisdom! Do not purchase Google Workspace from anyone aside from Google directly, no matter how good the deal. It can cause confusion and frustrations down-the-line.
Just buy your domain here if that's all you need.
If you're setting up Google Workspace, or have Google Workspace set up, you may want to buy your new domain from that Google account directly. See Google Workspace on this page!

McKesson Medical Equipment & Supplies
Medspa & Aesthetics Supplies, Equipment, & Drugs
McKesson Medical Surgical is the nation's top source of wholesale medical-surgical supplies, lab equipment, post-acute care supplies or pharmaceuticals.
McKesson has promised all Louology members exceptional pricing, even if you're a newbie in the business.
They ship quickly, Dave knows his stuff when it comes to what you need and offering you the best service. 100%!
You'll get your products quickly and accurately through our unmatched next-day delivery to 95% of its customers.
This way, you can order inventory just in time, instead of tying your precious cash up in inventory.