Are you ready to automate your aesthetics practice and keep it as easy as possible?
Organize and automate your entire aesthetics practice – everything from your client experience to your marketing.
Save thousands of dollars and hundreds of hours!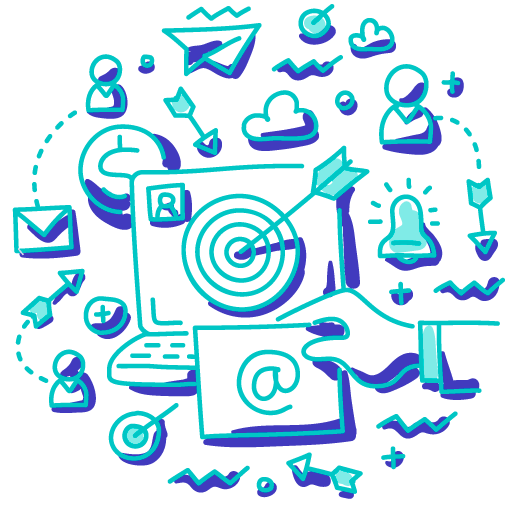 Don't you wish there was a ridiculously affordable all-in-one software system –
– made specifically for aesthetics practices?
Surprise! There is!
Introducing Revelana! 
What do you get?
Aesthetics-specific website templates and hosting
Email templates and automated nurtures that keep clients warm
Text marketing* with automated nurtures
Sales funnel templates with automated nurtures
A membership management system
A reputation management system
A CRM – keeps your client information well organized
An appointment setting and reminder system
A phone system with prompts and call center capabilities
The ability to very easily set up ecommerce
Ongoing industry-specific mentorship
Personalized, pre-written templates for everything!
Revel in staying ahead of your competition! 
Heads up! Revelana is offering small business pricing!
The small business pricing is less than $100/month!
There are setup fees, but the fees are ridiculously reasonable.
No contract lock ins, yet we do offer discounts for annual plans!
Give us a little bit about you & your biz and we'll get in touch to give you more info about the Revelana launch special!
The three most
critical pieces of
YOUR financial
health involves:
Whether you want to build and grow a new practice, or better-organize and automate your existing practice… this system accomplishes your automation goals.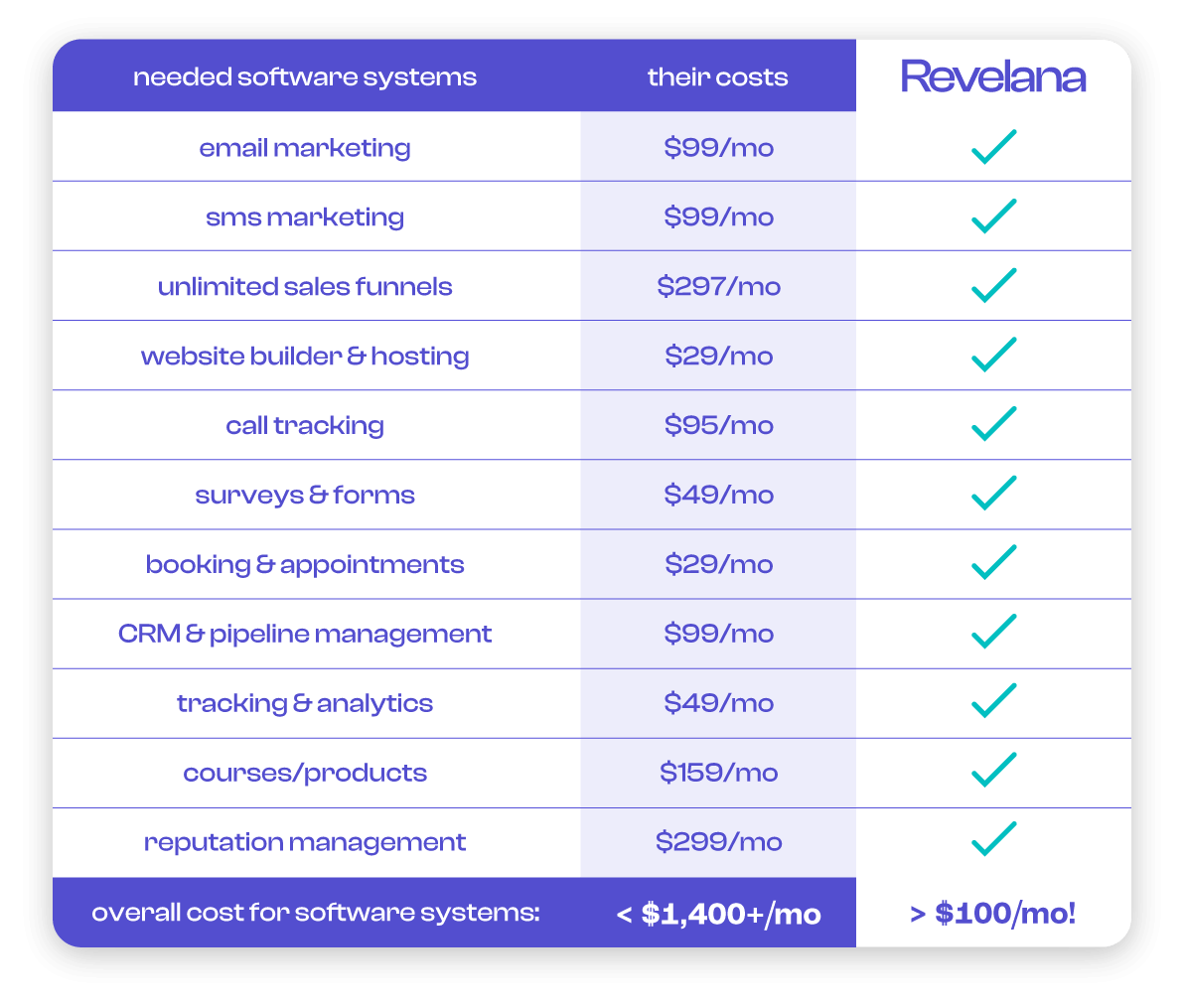 When you start, you can easily get overwhelmed with how many choices there are, and how much it all costs!
You have to build a website,
get hosting set up,
then you have to set up your email and text systems,
choose a CRM,
reputation management system,
phone call center,
sales funnels,
appointment and reminder automations,
automated nurtures,
social media marketing
… and there's more…
and then you need to make sure you get all your systems integrated together!
We can go on and on.
Our system includes everything above, includes automated nurtures, and is tied together in a neat bow.
Our software is easy to use, and all the pieces of the client logistics and marketing system are made to serve your most common needs.
Convert your prospects into customers, customers into repeat buyers, and repeat buyers into raving fans.