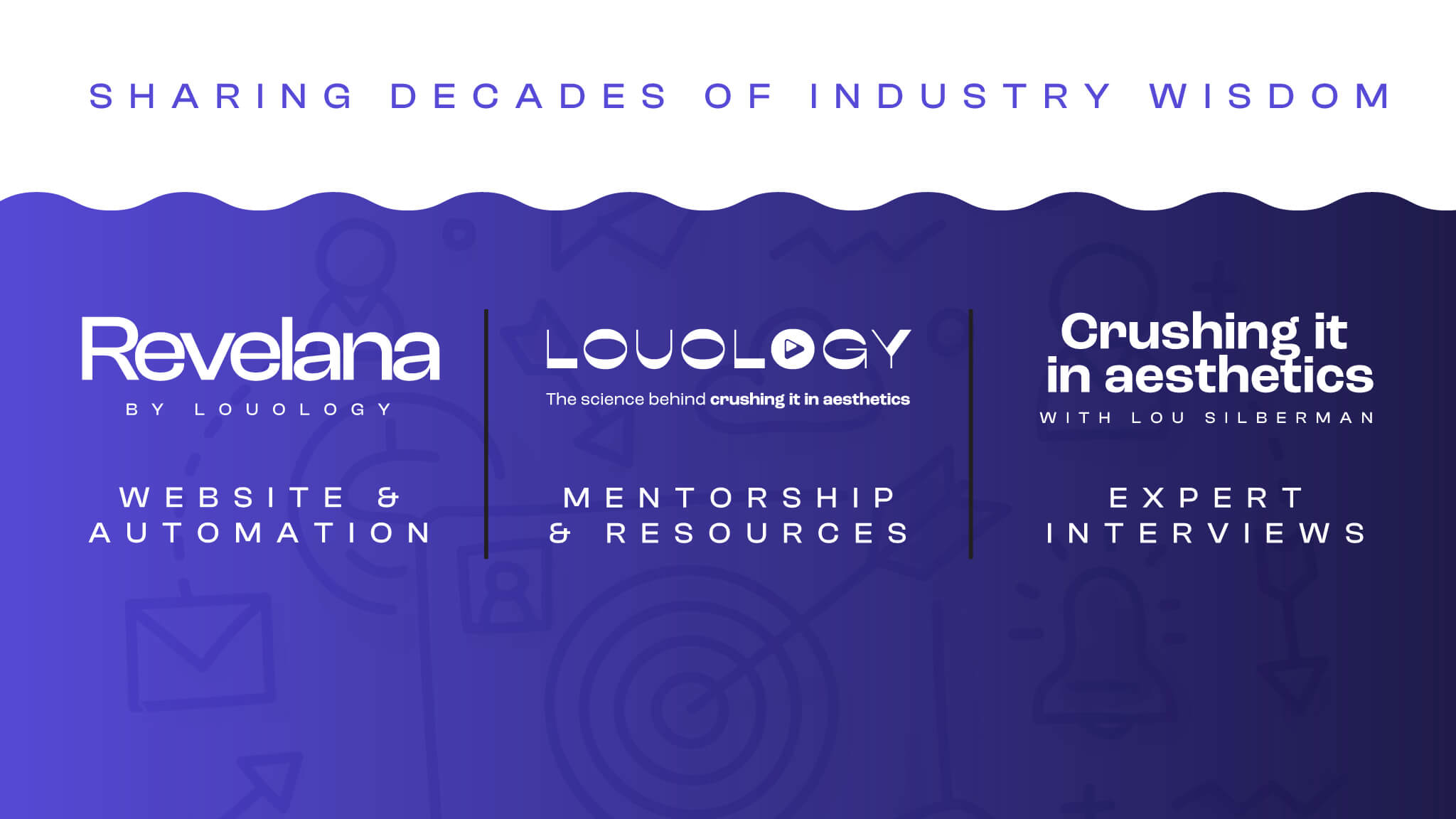 Serving thousands of members who are aesthetics professionals and medspa owners:
monthly live, interactive, industry-specific Q&A mentor sessions with Lou
a robust video library, and Crushing It subject matter expert (SME) Zoom interviews
a plethora of digital documents, articles, and resources for aesthetics practices
Revelana, an all-in-one client automation and marketing automation software system (SaaS)
Looking to hire an entrepreneurial and possibilities-oriented SaaS Sales & Marketing Automation Beast!
Base salary plus bonuses, very entrepreneurial culture, small team backed by a very large company.
Job description
In-House & Remote: Full-Time Marketing Automation and Saas Sales Growth Specialist for a colorful on-demand video education and professional development mentorship company catering to aesthetics and medspa owners and industry professionals – HQ in North Scottsdale (Bell/101), with locations in Chicago, Dallas, Austin, Boston, NY, Remote
Louology is an on-demand video professional education spinoff of National Laser Institute (NLI). www.Louology.com
Louology also created a SaaS called Revelana.
Revelana is a total software solution for creating a website and automating aesthetics practices and medpas.
● Our work environment is fast paced, passionate, meticulous, creative, innovative, challenging and very technical; almost everything we do requires lots of collaboration.
● Louology is devoted to inspiring and educating aesthetics, medical and beauty professionals how to grow their practices, market, operate, automate, and live better lives.
● Louology was just created in 2021, and is already serving thousands of members!
● While Louology is primarily online learning, we've launched Revelana/SaaS, and we are launching Crushing it in Aesthetics webcast/podcast, and niche mastermind groups for aesthetics and medspa owners too.
Job Description and Requirements
Minimum 2 years' experience setting up marketing automations, CRM pipelines, infrastructure for text/SMS marketing, and WordPress, setting up site messages, MemberPress or any similar LMS membership system driving compelling cross-sell and up-sell opportunities with tangible, proven results.
MUST LOVE FINDING BEST SOLUTIONS AND IMPLEMENTING THEM!
ALSO MUST LOVE GOHIGHLEVEL AND WANT TO MASTER THE SYSTEM!
Graphic design talent is a real plus, but we don't need that as much as your other techie and sales strategy superhero powers for everything Louology and Revelana…it all ties together!
You will be helping map out the client journeys, funnels, automating campaigns on all social platforms, as well as attracting sponsorship opportunities and mapping out flows and offerings for the sponsor experience. Then, tying this all into our online marketing strategies to help drive results through all of our online platforms; primarily Instagram, Facebook, TikTok, Zoom group mentor sessions, and YouTube.
Your expertise will be paired with the following Louology team members:
1. A Chief Strategy Officer – Eagle mind marketing strategist and articulations pro, who is also designing and writing all of the educational, marketing copy, and business articulations.
2. An Art Director – Who is a web developer, artist, graphic designer, videographer, post-production editor, and animator.
3. A Social Media and Member Services Specialist – Who stays on top of our look/feel, scheduling posts, and assigning us our respective duties when and if it comes to social.
4. The Founder – Lou Silberman, the mastermind and charismatic talent.
5. YOU – Digital Marketing & Sales Specialist – Very technically astute, able to organize and automate our sales and marketing processes, set up our SaaS clients' accounts and serve our clients, and to drive sales in boundless creative and enriching ways (and integrate it together with Zaps if needed).
You will be responsible for choosing and maintaining all of our platforms such as GoHighLevel, WordPress, LMS' such as MemberPress or Thinkific, G-Suite, Adobe Suite, Google Analytics, and Basecamp to keep everyone organized and all our activities and results tracked!
Ability to create and maintain automations in our GoHighLevel system that is similar to Hubspot and Keap/Infusionsoft – keeping as much as possible automated and tied together with our social scheduling and posts with a goal of selling memberships and SaaS licenses.
● Enjoy leveraging our technology and our server I.T. infrastructure overall for ultra-efficiencies, tracking, SEO, stability, safety, sendability, and marketing/sales results through all online platforms and email systems like Mailgun, SendinBlue, Lemlist.
This IT infrastructure stuff comes in handy when it comes to helping onboard and set up our Revelana SaaS clients and work on their web strategies upon their request!
● Comfort with PHP, CSS, and HTML a plus, but not required.
● Very experienced tying it all together into one highly efficient machine for measurable results. Your success is measured by membership signups, upsells, SaaS sales, sponsorship revenue.
If you are interested in this position, please send resume along with a cover letter outlining examples of your expertise and telling us why this position excited you!
Job Type:
Full-time. Remote and In-House – Starting Pay $40-50K base DOE, plus growth-based bonuses and bumps in pay.
Application Questions
✔ How many years of putting IT infrastructure in place for marketing, sales, and pipeline automation?
✔ Do you have experience using project management software and keeping everyone organized?
✔ Do you have ample experience with marketing automation like ActiveCampaign or GHL, or managing LMS or recurring SaaS or memberships sales?
✔ How much experience do you have with WordPress, IT, Zapier, APIs, choosing, integrating and updating apps?
✔ Do you live close to North Scottsdale (Bell/101)?
✔ How Familiar are you with PHP, CSS, HTML? (not required, just curious!)
EMAIL RESUME, COVER LETTER, AND LINKS TO YOUR SOCIAL PROFILES AND ACCOMPLISHMENTS PLEASE!!!
Benefits:
● Hybrid remote and in-person
● 401(k)
● Dental insurance
● Health insurance
● Vision insurance
● Company-paid life insurance
● Subsidized Lifetime Fitness membership
● Paid time off
● Free aesthetics treatments
● Discounted aesthetics products
● Performance bonuses
● Unlimited growth
Salary: From $45,000.00 per year plus performance bonuses
COVID-19 considerations:
Everyone must be vaccinated and since the location is inside an aesthetics training school, days your there require masks.
Application Question(s):
This is a hybrid remote/in-person position, or, it can be 100% in-person at NLI's office in North Scottsdale. It's important you live in North Scottsdale, or close.
Where do you live, and what balance of in-person and remote work do you prefer?
Experience:
Social Media Marketing for Sales Results: 2 years (Required)
workflows/sequences automation (like ClickFunnels): 2 years (Required)
Must be fantastic at identifying best technologies to use, and how to tie everything together to optimize sales results, and retention.
E-commerce/SaaS sales: 2 years (Required)
Remember, you need to be very technically astute and well-organized:
Naturally motivated team player.
Take huge load off others, and ties social in with marketing automations.
Optimize efficiencies and results!
Innovate best ways of retaining clients and attaining referrals from clients and partners!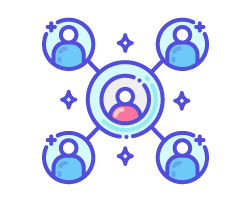 If you're an expert serving our field, we'd like to interview you!
Tell us about you and your areas of expertise: